Jay Good
Jay started with Transcon in 1996. Jay grew up in a purebred beef family in Central Alberta, then when his dad dispersed, ran a successful business managing show strings at major shows in Canada and the U.S. Jay's youth, enthusiasm, cattle knowledge, and love of the Simmental breed and its breeders has quickly gained him a stature and credibility.
Jay's visits to over 200 farms every year communicating with breeders keeps him in tune with what breeder's big and small need. Jay's success as an order buyer also is unprecedented and he has very quickly gained the confidence of buyers who allow him to represent them at the sale in their absence. Jay's manner on the auction block with the auctioneer is as good, or better, than any other in this field. He understands that his job is to enhance the value of the animal in the sale ring. His knowledge of the program behind the sale animal, gained while doing farm visits, is invaluable to the marketing of the animal.
James Roger Good
Glenn Norton
Glenn was born and raised at Drayton Valley, AB and their family started breeding Simmental in 1972. He was involved with 4-H and the YCS programs and showed cattle at Farmfair and Agribition, with many championships over two decades. As Norton Simmentals they sold their bulls at the ASA Camrose Bull Sale and then the Top Guns Bull Sale. In 2006 they dispersed their 200 head cowherd in a very well-received dispersal sale.
Since then, Glenn has stayed on the farm calving 160 head of crossbred cows in April and May, alongside his two boys Ryan & Riley. Glenn brings more than 25 years of experience in this business to Transcon and we are glad to have him on The Team.
Darren Paget
Darren Paget is a full-time fieldman at Transcon. Darren's background as both a Charolais and Simmental breeder validates his appointment to this position. His knowledge of both breeds only adds more expertise and enhanced service to Transcon Livestock clientelle. Darren's honesty and business integrity naturally blends him into the reputation that Transcon Livestock has earned. His pleasant demeanor also sets him apart as an obvious choice to join our team.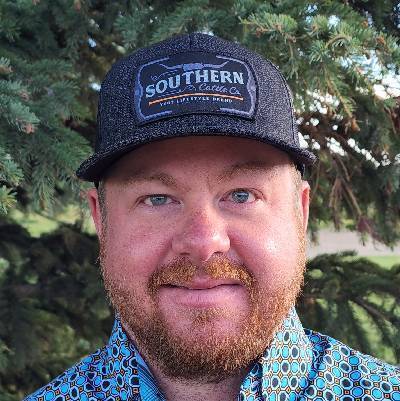 Cody Coupland
Cody grew up in Forestburg AB on a small commercial farm where he was an active member in 4H and spent years working with a purebred Charolais outfit. Now residing in Bentley AB after running a very successful purebred cattle hauling business where he got to tour farms from coast to coast in both Canada and the United States he now runs a small cow calf operation with his wife and two sons.
Terry Stewart
Terry brings years of bookkeeping experience to our team. Her pleasant demeanor is enjoyed by all, and she is very happy to assist you with any of the bookkeeping/accounting questions you may have.
Sandra Brigden
Sandra currently works remotely from Minnedosa, MB where she and her husband run a small commercial simmental based herd. She brings over 20 years of experience as a cow/calf producer and enjoys being part of the Transcon Livestock team.